Our Boat Detailing Experience
Few things beat taking your boat out for a ride on the Puget Sound. However, between the water, salt, sand, and sun, your boat is exposed to numerous elements that can quickly oxidize, dulling and damaging its exterior gelcoat. On top of that, mold and mildew can also be major issues for boat interiors. If you're wanting to make sure your boat is in top shape for the water, it is highly recommended you have it detailed regularly.
Whether you are looking for a basic buff and wax or a complete detail, our experienced team has you covered. We use the absolute best in marine detailing products and tools to ensure your cabin, gelcoat, and exterior surfaces look their best and are protected for months to come!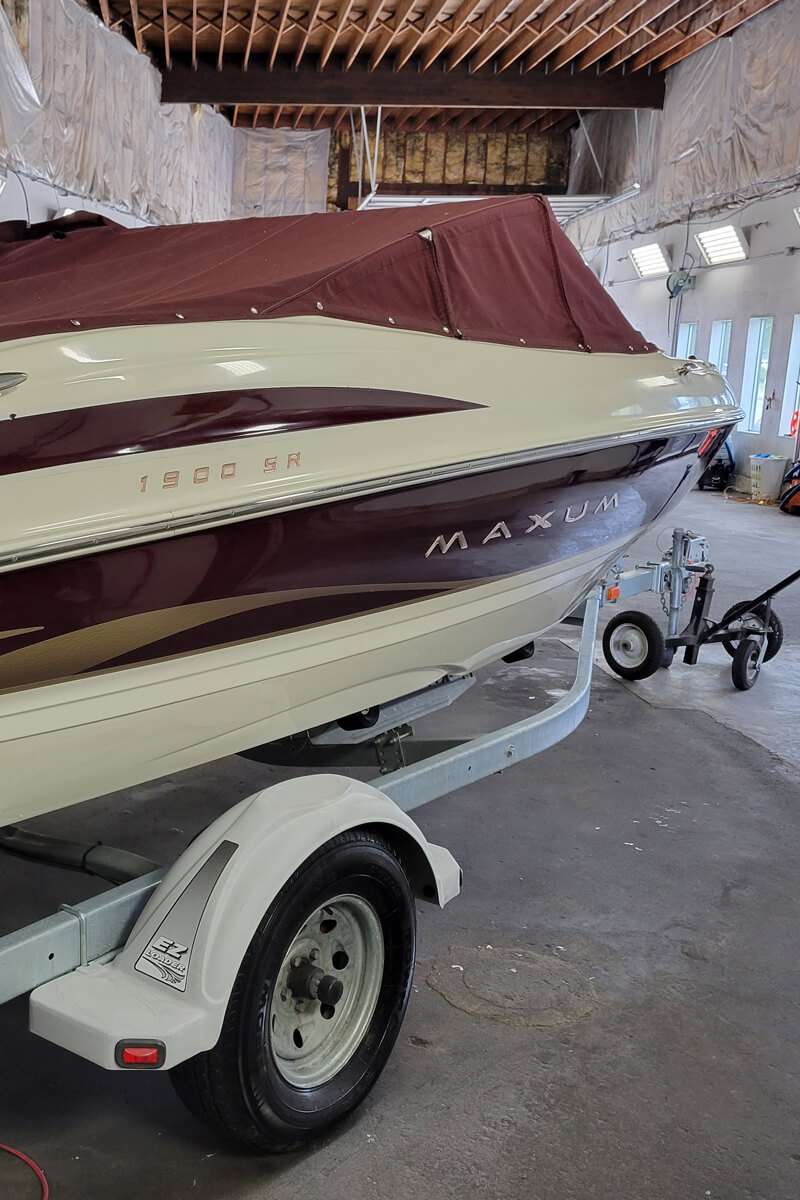 Our Complete Boat Detailing Process
We offer interior, exterior, and complete detailing services for your boat. We use a wide variety of marine-specific detailing products from Gtechniq to ensure your gelcoat and cabin surfaces are protected from bacteria and oxidization and look incredible.
Steam clean and extract cabin carpets, fabric, and upholstery

Deep clean and treat all interior surfaces

Clean windows, railings, towers, and other smooth surfaces
Thoroughly clean and remove film, slime, dirt, waterlines, and deposits from the exterior paint or gelcoat

Buff the finish to remove oxidation, water lines, and imperfections

Apply a marine-specific wax that will enhance its sheen while helping seal out and protect against saltwater, algae, oxidization, and other natural elements
We offer a variety of add-on services to enhance your boat detailing experience. These include ceramic coating, UV protection, and even an antimicrobial treatment to inhibit the growth of mold and mildew!
Boat Engine Winterization
Extreme cold can cause significant damage to your boat engine, resulting in even more costly repairs. We can winterize your boat to help protect it against the cold and freezing temperatures. When winterizing your boat, we will:
Drain all engine and manifold plugs

Disconnect and drain water supply hoses

Run and fog engine (including the carburetor) to prevent rust and corrosion
Apply a Fuel Stabilizer Treatment

Disconnect and fully charge battery

*Winterization only available for inboard engines
Please Choose Your Vehicle Type Below
Every vehicle is a little different. Some require just a basic cleaning, some need a full detail inside and out, and some require additional care such as a Ceramic Coating. Choose from our wide range of detailing, maintenance, and protection services to customize your detailing experience to suit your vehicle's needs!