Our RV Detailing Experience
Your RV is essentially a home on wheels. From cooking to sleeping to spending time with your family, it endures all the internal wear and tear of a conventional home. At the same time, it also must deal with the same exterior hazards as your car or truck, causing the exterior to dull over time. Whether you're in it year-round or take it out seasonally, it's important to have your RV professionally detailed!
If you are looking for exceptional detailing services for your RV, motorhome, or camper, you've come to the right place. Our experienced detailers will go over every inch of your RV inside and out to ensure your RV looks and feels brand new!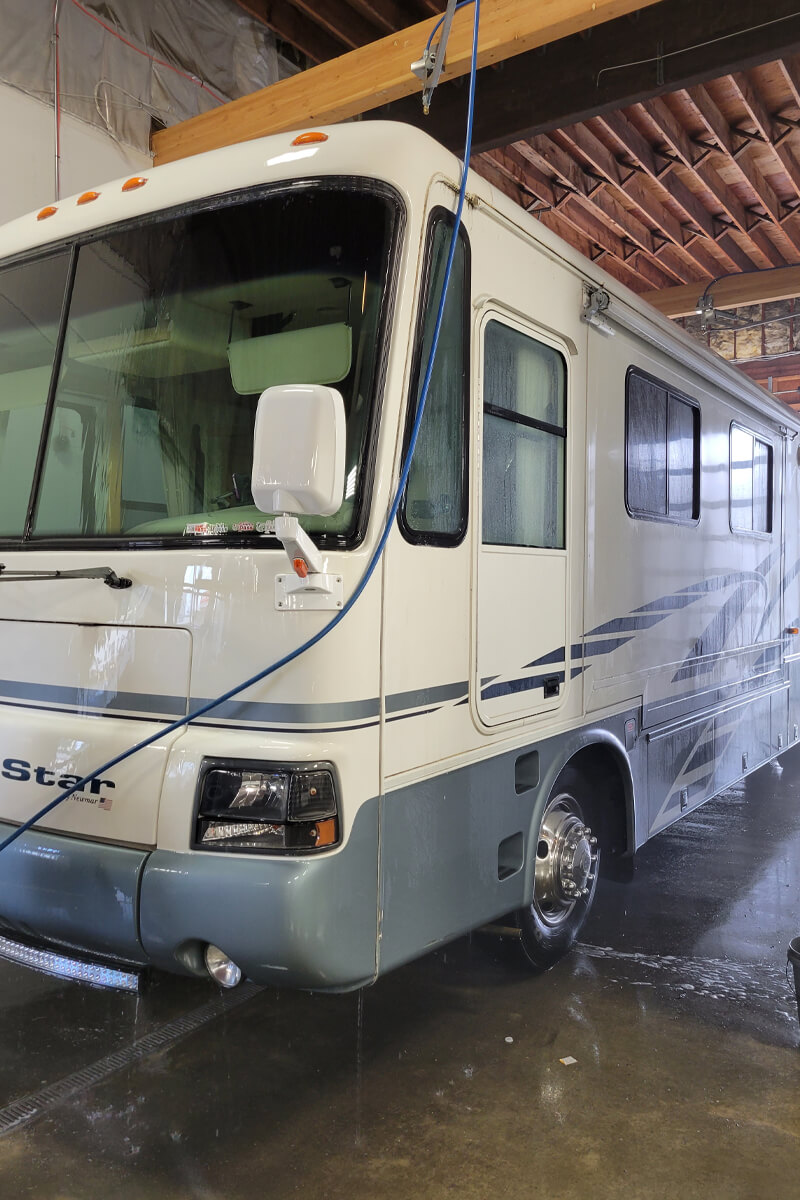 Our Complete RV Detailing Process
We offer interior, exterior, and complete detailing services for your recreational vehicle. Our skilled detailers apply the same level of quality and attention to detail as we do for our acclaimed auto detailing, thoroughly cleaning every inch of your RV—including the roof!
Steam clean and extract the interior carpets and fabric upholstery

Scrub, clean, and treat all interior surfaces

Clean all windows, counters, floors, bathroom, kitchen, and other smooth interior surfaces
Clean and detail all exterior surfaces

Buff the finish to remove light oxidation and restore the shine to the exterior finish

Apply an RV-specific wax to the exterior that will enhance its shine while helping seal out and protect against the elements
We also offer a wide array of add-on services to enhance your RV detailing experience, including ceramic coating, UV protection, and fabric sealants!