Our Paint Protection Film Experience
Between chemicals, bugs, rocks, and rain, protecting your vehicle's paint from environmental hazards isn't easy. Even the most attentive car owner can find it difficult to avoid scratches and swirls. Without proper protection, your paint will be overrun with chips, cracks, and oxidization. Thankfully, our skilled detailers can apply a protective film to your paint to keep it looking its best and protect it from damage!
Paint Protection Film—also known as PPF—is a thin thermoplastic urethane film that is applied over the painted exterior surfaces of your vehicle. Despite how thin it is, paint protection film provides exceptional protection against environmental hazards, preventing scratches, chips, and cracks.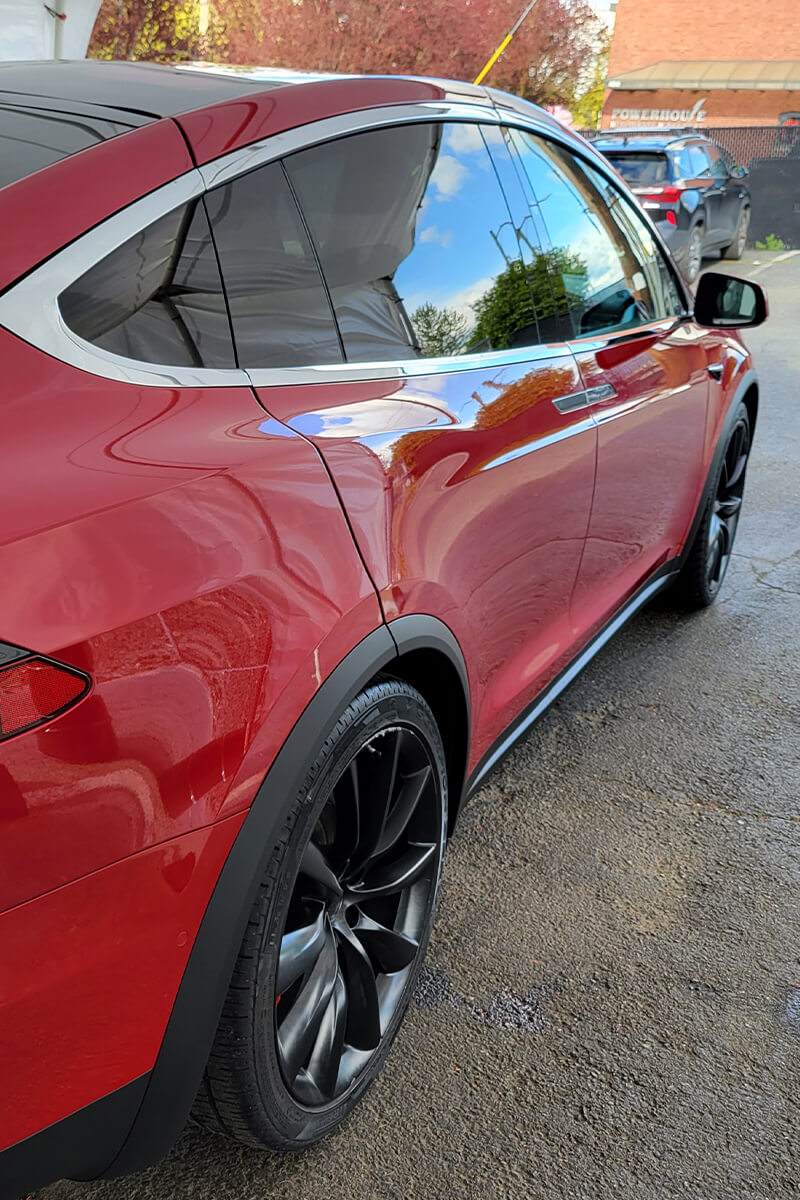 Benefits of Paint Protection Film
There are some major benefits provided by having paint protection film applied to your vehicle's exterior:
Prevents Damage – Paint Protection Film can protect your vehicle from a variety of damage, including scratches and chips. Since it serves as a buffer between your paint and the environment, it can also protect against rust and UV damage.
Save Money – Due to its protective quality, Paint Protection Film saves you money on costly repairs or refinishes. On top of that, the film's self-healing quality ensures that your vehicle will be protected for a long time without need of frequent reapplication.
Preserves Finish – Above all, Paint Protection Film protects your vehicle's finish. Unlike the clear-bras of old, these modern films are invisible to the naked eye and keep your finish looking new in spite of Mother Nature's best efforts.
Whether you are only wanting coverage for the high impact areas or the entire vehicle, our highly skilled paint protection film experts are here to help. Stop nicks and scratches before they happen with paint protection film!
Please Choose Your Vehicle Type Below
Every vehicle is a little different. Some require just a basic cleaning, some need a full detail inside and out, and some require additional care such as a Ceramic Coating. Choose from our wide range of detailing, maintenance, and protection services to customize your detailing experience to suit your vehicle's needs!