Our Exterior Detail Experience
The exterior of your vehicle endures a lot of wear-and-tear, especially here in the Pacific Northwest. Between the rain, mud, leaves, rocks, and pine needles, there's a lot working to dull and damage your vehicle's finish and undercarriage, so only the absolute best protection will suffice when it comes to preserving your vehicle's exterior.
Our Exterior Detail package offers the best solution, returning your vehicle's exterior to a polished sheen while providing extensive long-lasting protection against the elements. Our highly skilled detailers pore over every nook and cranny of your vehicle's exterior to ensure it looks its best and is protected for months to come!
Our Exterior Detail includes:
30-Point Hand Wash/Detail Prep

Clay Bar Decontamination of all Painted Surfaces

Adhesive Removal & Decontamination

Swirl-Free Single-Stage Polish

Window Cleaning

Tire & Exterior Trim Dressing

6-8 Month Ceramic Coating
*Paint Correction and Interior Cleaning not included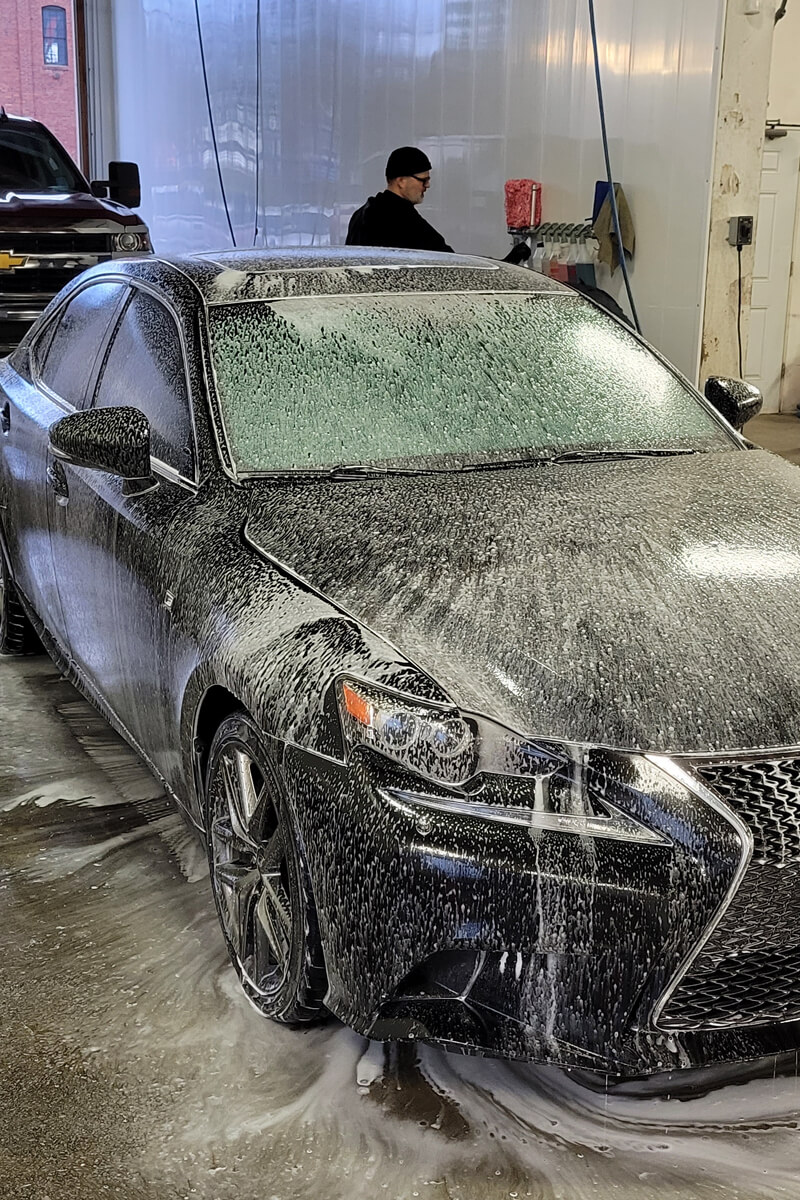 Exterior Detail Process
From start to finish, our comprehensive Exterior Detail process will restore your vehicle's showroom sheen while providing long-lasting protection.
We begin with a 30-point hand wash and detail prep followed by a clay-bar paint decontamination of all painted surfaces.

The entire body of the vehicle is inspected for stubborn contaminants with 3M adhesive remover followed by an isopropyl alcohol wipe-down of the entire exterior.

All plastics are taped off and then a thorough swirl-free single-stage polish is performed on all painted surfaces.

Exhaust tips, bumpers, and chrome are meticulously cleaned and lightly polished.
All windows are cleaned inside and out.

All tires and exterior trim are dressed.

The entire vehicle is wiped down once more with isopropyl alcohol to promote a better chemical bond with the ceramic coating.

We finish by applying a 6-8 month ceramic coating to the vehicle's painted surfaces that chemically bonds to provide superior protection compared to carnauba wax. *Ask about our 2-year and 9-year ceramic coating options