Our Interior Detail Experience
When it comes to detailing their vehicle, people sometimes overlook the interior. A lot of love and attention is given to the exterior, but when it comes to the interior, most think a quick vacuum and air freshener will suffice. This is not the case! Food, spills, dust, dirt, and stains all work to not only tarnish the look of your interior but can also degrade surfaces while causing terrible odors and bacteria to develop.
Our Interior Detail package provides the thorough cleaning and care your vehicle deserves. Our professional detailers go over every inch of your interior to keep your seats, dashboard, panels, and carpets looking and feeling brand new. We restore the lavish look and feel of your vehicle while providing long-lasting protection for all surfaces, fabrics, and leather!
Our Interior Detail includes:
Vacuuming and Steam Cleaning of all Surfaces

Spot Treatment, Agitation, and Extraction of all Stains

Carpet, Cloth, and Fabric Shampoo and Extraction

Dash and Door Panel Cleaning and UV protection

Leather Cleaning and Conditioning

Window and Mirror Cleaning
*Stain Prevention and Exterior Cleaning not included
*Does not cover heavy staining, mold, sand, and pet hair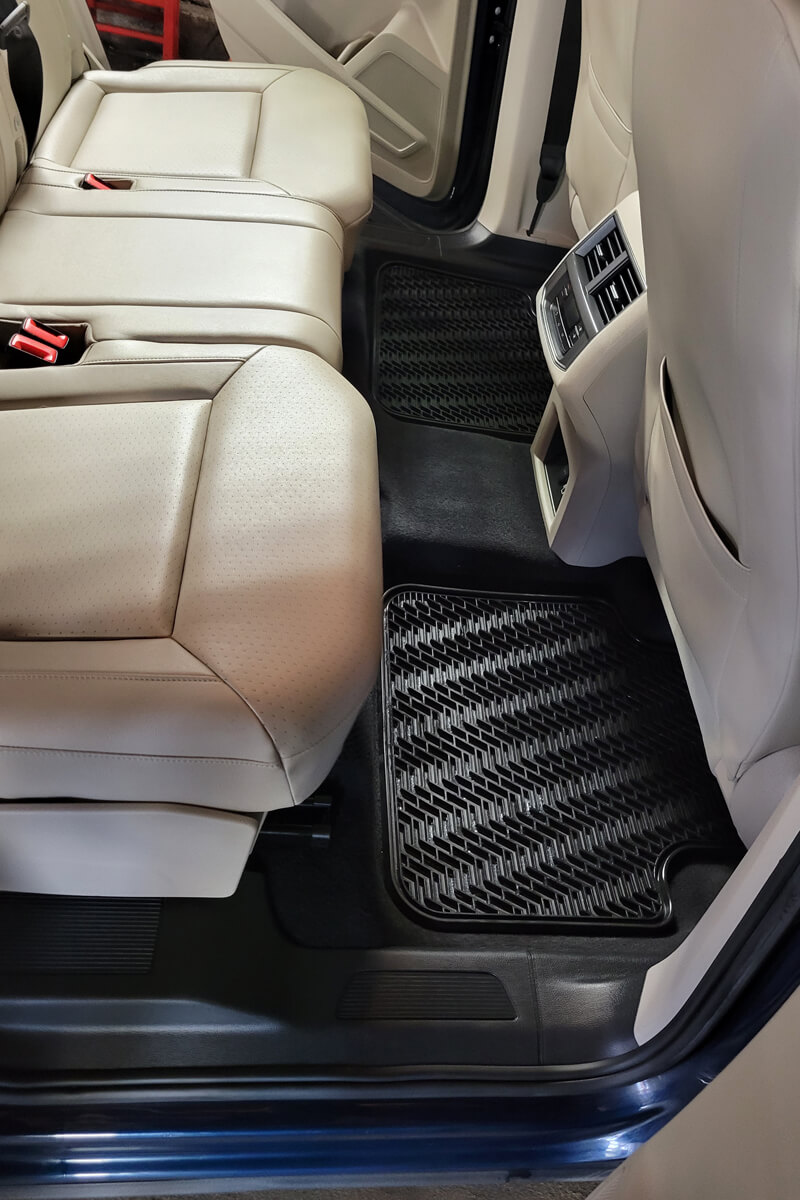 Interior Detail Process
Our Interior Detail process is extremely thorough, going over every nook and cranny of your interior surfaces. From the dash to the upholstery, your vehicle will look, feel, and smell just as luxurious as the day you drove it off the lot.
We begin by completely vacuuming every interior surface including under, around, and between all seats and consoles.

All cracks, crevices, and compartments are blown out and steam cleaned, with all stains or spills being spot treated, agitated, and extracted.

Cabin and trunk carpets are shampooed and extracted.

All rubber, vinyl and carpet floor mats are thoroughly cleaned.
Headliner is gently cleaned followed by cleaning and conditioning of all plastic trim.

Dashboard is cleaned and all door panels are cleaned and conditioned.

All seats are cleaned. *Cloth seats are shampooed and extracted. *Leather seats are deep cleaned and then conditioned. 

We finish by cleaning all windows and mirrors and wiping down the door jambs