Professional Auto Detailing Experience
You don't have to drive a Supercar to want your vehicle to look its best and be protected from the elements.  Whether you are bringing your minivan in to clean up after the kids or trailering in your priceless show car for  a full paint correction and ceramic coating, you can rest easy knowing that your vehicle is in good hands.  Regular detailing and protection of your vehicle's finishes is the best way to keep it looking new for as long as possible.  We specialize in long term ceramic coatings and protective solutions for every surface of your vehicle.
Our Professional Auto Detailing services include:
30-Point Hand Wash & Detail Prep

Extensive Cleaning, Conditioning and Protecting of Interior and Exterior surfaces

Paint, Wheel, Glass, Leather, and Carpet Protective Coatings from Gtechniq
Contact Us
Fill out this form, and we'll be in touch with you as soon as possible!
Puget Sound's Premier Auto Detailer
Diamond Detail has been providing exceptional Auto Detailing services to the Puget Sound area since 2013. Our incredible staff provides an unrivaled service experience to our customers, prioritizing clear, honest communication and striving to exceed quality expectations with every visit. As a trusted fixture in our local community, we provide the absolute best service possible to meet the needs of our customers.
The detailing needs of every car is unique. Some cars simply need the carpets and windshields cleaned, whereas others require more intensive detailing work and finish protection. This why we offer a wide array of Detail Services Packages to ensure that your vehicle receives the attention and maintenance that it needs. Whether you are simply looking for a basic cleaning or are wanting to get your car showroom-ready, we are here and ready to cover all your Auto Detail needs!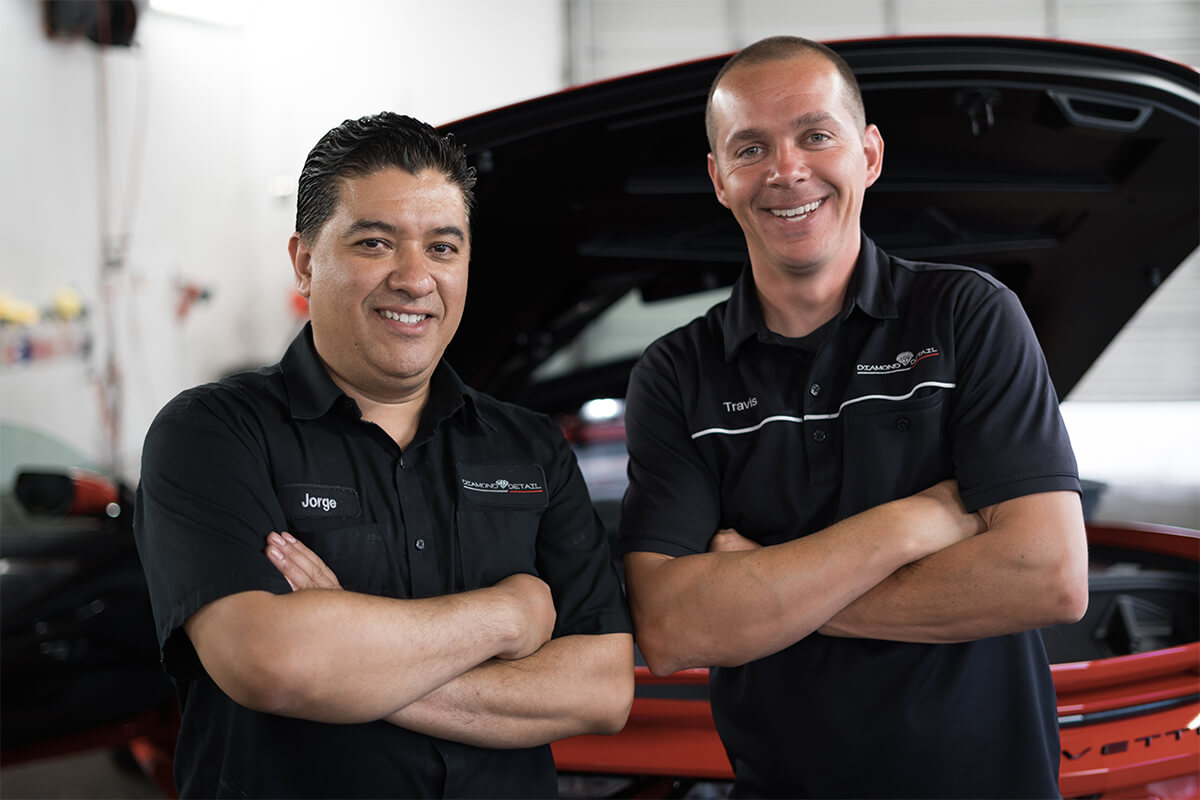 Exterior, Interior, & Complete Auto Detailing
Comprehensive detailing and protection for whatever you drive.
Complete Detail – Our Complete Detail helps you hold on to that feeling, providing a deep, thorough cleaning while also protecting the interior and exterior of your vehicle. This not only leaves your vehicle looking and feeling brand new but extends the life of your interior and exterior surfaces.
Exterior Detail –Our Exterior Detail offers the best of both worlds, providing a comprehensive cleaning of all exterior features while also providing long-lasting protection for your paint, trim, and glass.
Interior Detail – Our Interior Detail is a multi-step process that involves a full cleaning and treatment of all interior surfaces, including fabrics, leather, plastic trim, door jams, door panels, and more.