Puyallup Auto Detailing Experts
Whether you're looking to maintain your vehicle's looks or maximize its resale value, professional auto detailing is key. Our complete auto detailing service provides a deep, thorough cleaning of your vehicle's interior and exterior, leaving all surfaces clean, conditioned, and protected.
Exterior Detailing – Comprehensive cleaning and polish of all exterior surfaces including paint, glass, trim, wheels, and wheel wells.

Interior Detailing – Deep cleaning of all interior surfaces including carpet, upholstery, plastic, and leather using steam, vacuuming, stain removal and UV protection.

Complete Detail – Our signature service combining Interior and Exterior Detailing for a complete renewal of your vehicle.
Whether you need an interior, exterior, or complete detail, our comprehensive detailing services removes contaminants and revitalizes all surfaces, restoring your vehicle to a showroom shine.
Contact Us
Fill out this form, and we'll be in touch with you as soon as possible!
Benefits of Professional Detailing
Professional detailing provides numerous benefits for your vehicle's appearance and longevity. Our thorough detailing removes contaminants from interior and exterior surfaces, restores faded trim and upholstery, and enhances the paint's clarity and shine.
This keeps your vehicle looking and feeling new while extending the life of components, leaving your vehicle looking and feeling new.
Exterior Detailing
Our exterior detailing provides a comprehensive cleaning and polish for all of your vehicle's exterior surfaces. We thoroughly hand wash, clay bar, and decontaminate the paint for a swirl-free finish. Glass, trim, wheels, wheel wells and other components are cleaned, restored, and protected. Our exterior detailing removes contaminants and delivers a flawless polished shine to your paint, chrome, glass and more.
Interior Detailing
Our interior detailing service deeply cleans all interior surfaces for a factory-fresh feel. We utilize steam cleaning, vacuuming, spot treating, and extraction to remove stains from carpets, upholstery, and fabrics. Plastics and leather are conditioned and protected. The dash, panels, buttons, and windows are thoroughly cleaned and treated with UV protectant. Our interior detailing eliminates odors, contaminants, and signs of wear for a like-new interior.
Complete Detail
Our signature complete detail combines our Interior and Exterior detailing services for a bumper-to-bumper vehicle renewal. This complete car detailing provides cleaning, restoration, and protection for all interior and exterior surfaces. Our process restores your vehicle to a showroom shine, leaving you with a vehicle that looks, feels, and smells brand new again. The complete detail delivers a comprehensive experience that refreshes and protects your entire vehicle.
Frequently Asked Questions
Puyallup's Premier Auto Detailer
Diamond Detail is Puyallup's premier auto detailing shop, proudly serving the Puget Sound area since 2013. We specialize in interior and exterior auto detailing, paint correction, and ceramic coating services.
As Puyallup's premier detailer, our top priority is providing exceptional service for our customers, working tirelessly to determine and deliver the best possible service for their vehicle.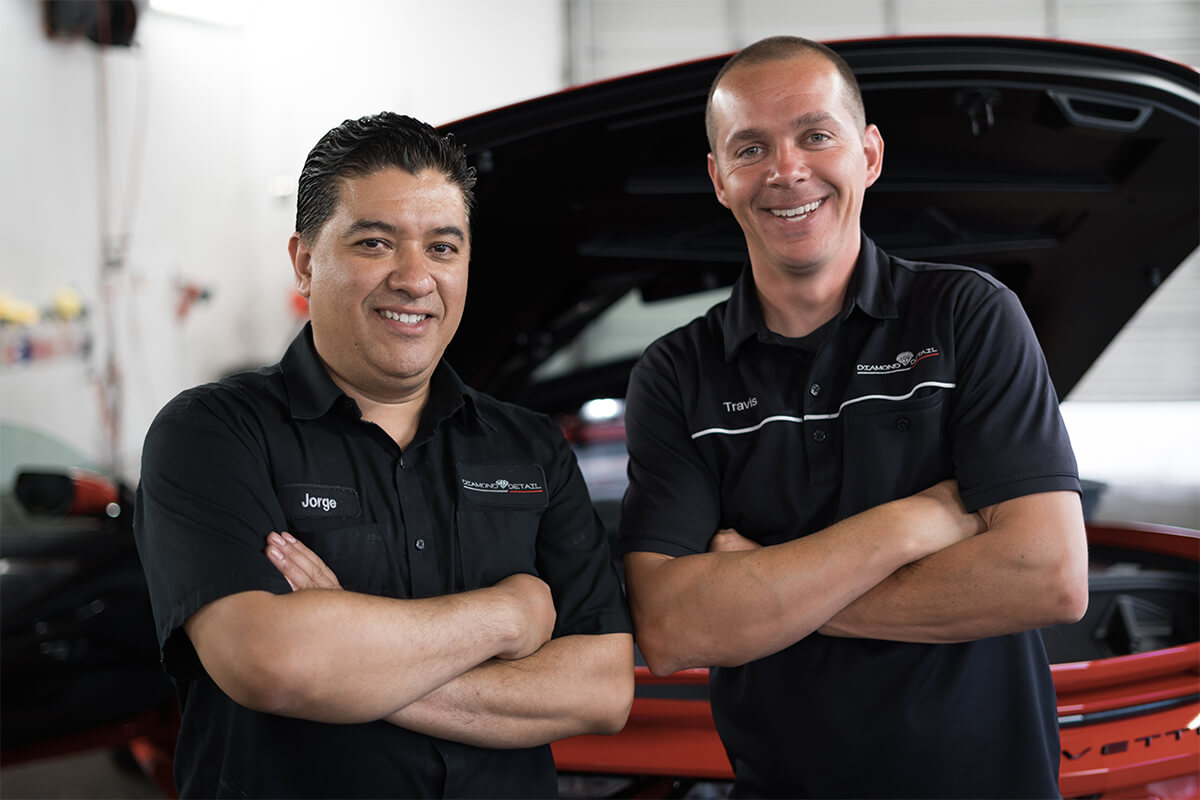 Additional Services in Puyallup, WA
Comprehensive detailing and protection for whatever you drive.