Puyallup Paint Protection
Paint protection film – also known as PPF – is a durable, nearly invisible thermoplastic urethane applied to your vehicle's exterior. When properly applied, PPF works to shield your vehicle's paint from scratches, chips, UV damage, and more, preserving your finish and protecting your vehicle from damage.
Prevents Damage – PPF protects paint against swirls, scrapes, scratches, chips, rust and UV degradation from road debris, car washes, weather, and off-roading.

Saves Money – When professionally installed, PPF helps you avoid costly repairs or refinishing by protecting surfaces from hazards that can degrade paint.

Preserves Finish – Modern urethane PPF blends seamlessly with your paint, preserving your vehicle's finish without compromising its aesthetics.
Our professional PPF installation services are guaranteed to preserve your paint and protect your vehicle from daily wear like car washes, road debris, weathering, and off-roading adventures.
Contact Us
Fill out this form, and we'll be in touch with you as soon as possible!
Benefits of Paint Protection Film
Paint protection film serves as a buffer between your paint and environmental hazards. The durable urethane film prevents scratches, chips, cracks, and UV damage from degrading your paint.
The protection offered by PPF also helps you save money on minor cosmetic repairs or refinishing. On top of that, unlike old vinyl clear-bras, modern paint protection films are nearly invisible, blending seamlessly with your finish to provide subtle protection.
Prevents Damage
Paint protection film provides a durable barrier between your paint and the hazards of daily driving. By shielding your exterior surfaces, PPF helps prevent swirls, scrapes, scratches, chips, rust, and UV degradation caused by road debris, car washes, weather, and off-roading adventures. Keeping your factory paint in pristine condition.
Saves Money
Professionally installed paint protection film helps avoid expensive repairs or refinishing by protecting your vehicle's surfaces from hazards that degrade paint over time. Since paint protection film acts as a buffer between your finish and chips, scratches, and other damage, it saves you money by preserving your exterior in the long run.
Preserves Finish
Modern thermoplastic urethane paint protection films are designed to seamlessly blend with your vehicle's factory paint. On top of that, paint protection film is virtually invisible and meticulously contoured to your exterior surfaces. This provides durable protection while preserving the polished look of your paint, keeping your vehicle looking its best.
Frequently Asked Questions
Puyallup's Premier Paint Protection Installer
Diamond Detail has provided high-quality paint protection film installations for the residents of Puyallup since 2013. Our skilled PPF installers meticulously prepare your vehicle's surfaces prior to application to ensure optimal coverage and longevity out of your paint protections.
We are committed to delivering exceptional PPF installations that protect the paint and exterior of our customers' vehicles.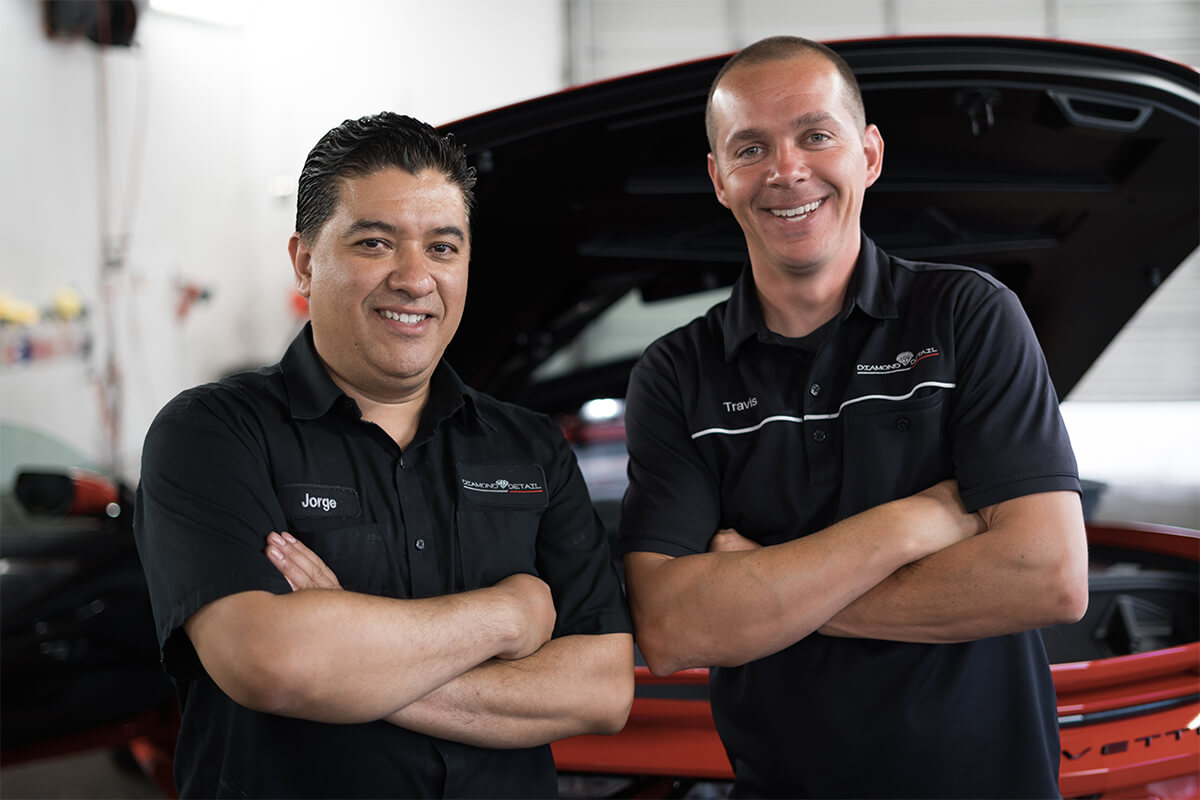 Additional Services in Puyallup, WA
Comprehensive detailing and protection for whatever you drive.